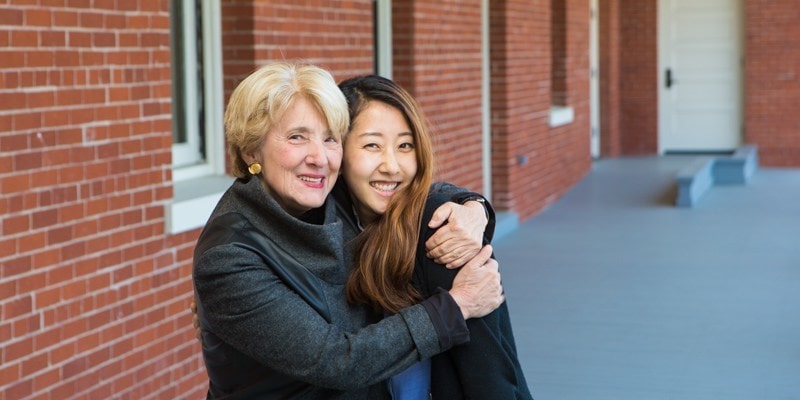 BKF Mentor Esta Soler Receives UCSF Medal
Congratulations, Esta! The University of California, San Francisco awarded four leaders the UCSF Medal, which is the University's highest honor. Among the medalists was BKF Mentor Esta Soler who was honored for her groundbreaking work to prevent domestic, dating and sexual violence, stalking and child abuse.
"Impact, innovation, and inspiration are indeed words that describe our four medalists and also the work I observe every day at UCSF," UCSF Chancellor Sam Hawgood, MBBS, said in his opening remarks at the celebration dinner in November 2016.
Esta is one of the world's foremost experts on violence against women and children. She founded Futures Without Violence over 30 years ago and as its President has set the pace for its innovative educational programs, public education campaigns, policy development, and leadership training designed to prevent and end violence against women and children worldwide—including being instrumental in developing the landmark Violence Against Women and Children Act which has been passed by the U.S. Congress. Esta's pioneering efforts to transform the cultural and legal treatment of gender-based violence are a major force in a movement that is radically altering the landscape of abuse; since she began her work, the incidence of domestic violence against adults has dropped by 50% in the U.S.
Read more about Esta and the awards here: https://www.ucsf.edu/news/2016/11/404926/four-receive-2016-ucsf-medal-innovation-inspiration-impact
To learn more about Esta, her BKF Fellow, Lisa Kim, and the work accomplished together, please visit: https://bkfellowships.org/profiles/#estalisa