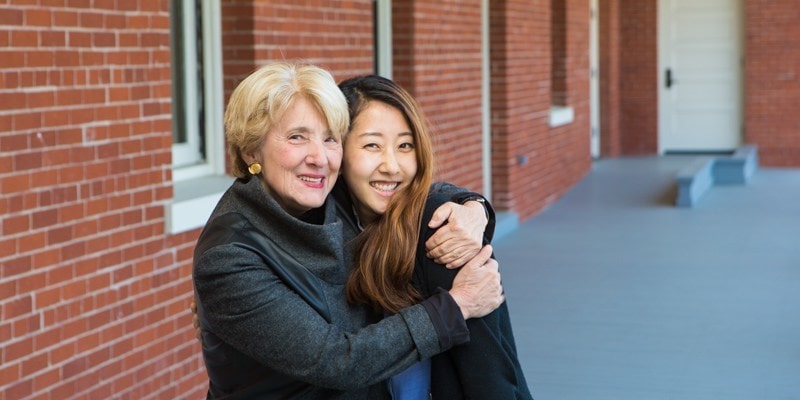 BKF Fellow Lisa Kim has taken on a new role as Operations Manager at Kipp King Collegiate, which is a public high school (grades 9-12) in San Lorenzo, CA with a mission to prepare students to live inspired and ethical lives by developing within them extraordinary academic skills, a life-long passion for learning, and the resolve to change their own lives and the world around them through acts of excellence, justice, humanity, and courage.
After completing her fellowship with BKF Mentor Esta Soler, Founder and President, Futures Without Violence, Lisa was fortunate to spend an additional three years working with Esta. At Futures, Lisa focused her work on the launching of the "Low Wage / High Risk" project, which addresses the vulnerability of low-wage workers—in the retail, food service, hotel, homecare, and agricultural sectors—to gender-based violence and exploitation.
Lisa was looking for an opportunity to move into the education space and the role with KIPP interests her because it will allow her to continue her work in social justice and, as she learned from her years working with Esta, she will bring an equity-focused, trauma-informed, and prevention-oriented perspective to this role and future opportunities. Congratulations, Lisa!